**JIS**If you won a gift certificate from the Chili Chip Supper at Jefferson Intermediate School on Friday, October 28th, please come by the office to pick up your certificates. There was some miscommunication and the gift certificates didn't make it to the raffle. We apologize for the inconvenience. Thank you again for all of your support!

BOE Agenda - 11/1/2022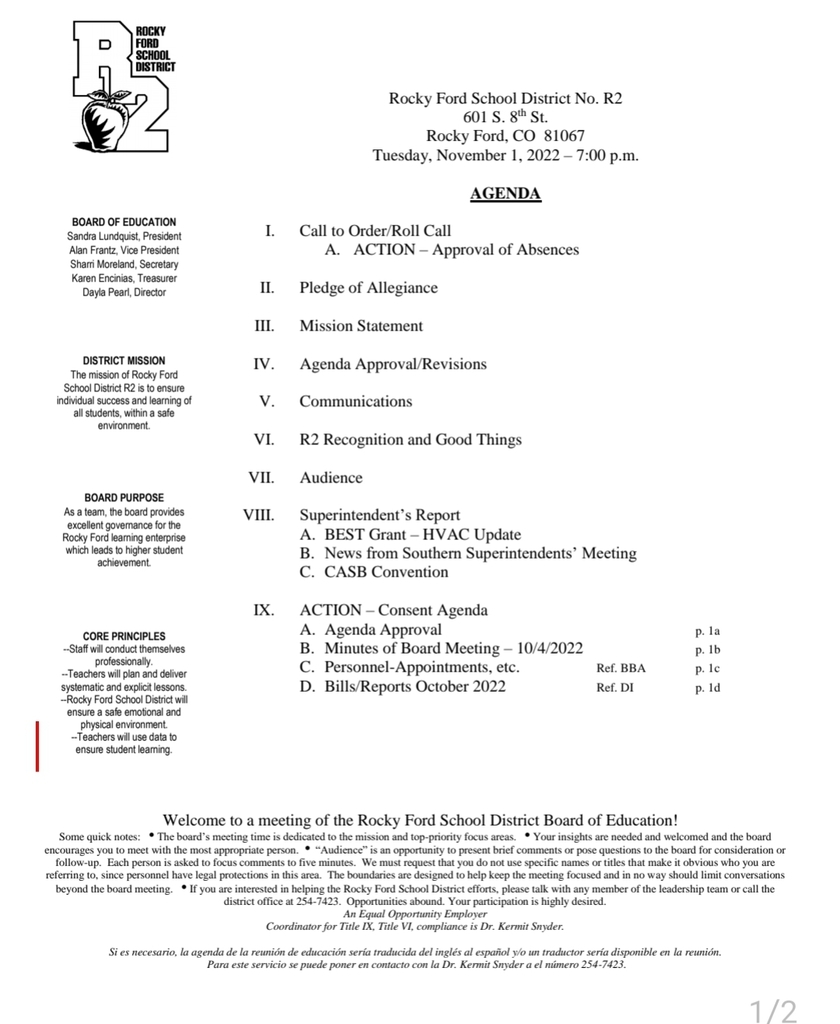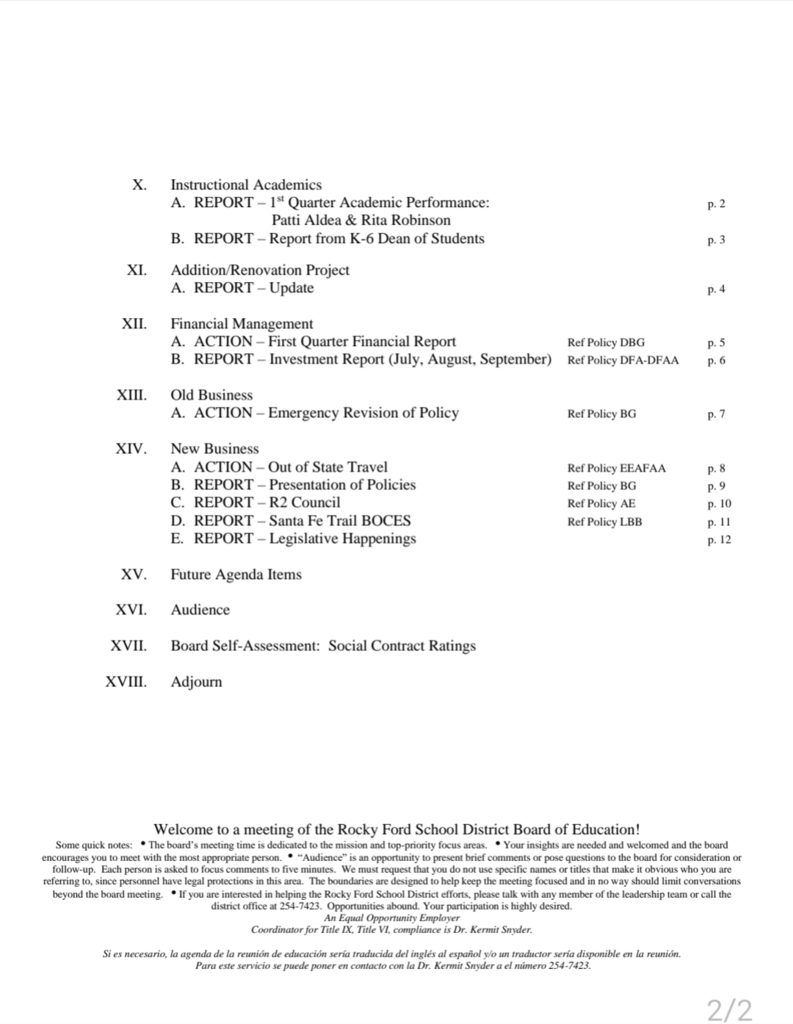 **JIS** All R2 Chili Chip Supper tickets and/or money is due today. Please make sure your ticket envelopes are returned to the office by the end of the day. Thank you for supporting JIS



WPS: If your 2nd grader is interested in joining WPS Storytellers bring them on Monday and Wednesday mornings 7:00-7:30am.

RFJSHS is excited to see the progress on the heating and air project! Three additional units were delivered and placed this week. Next steps include connections and calibrations.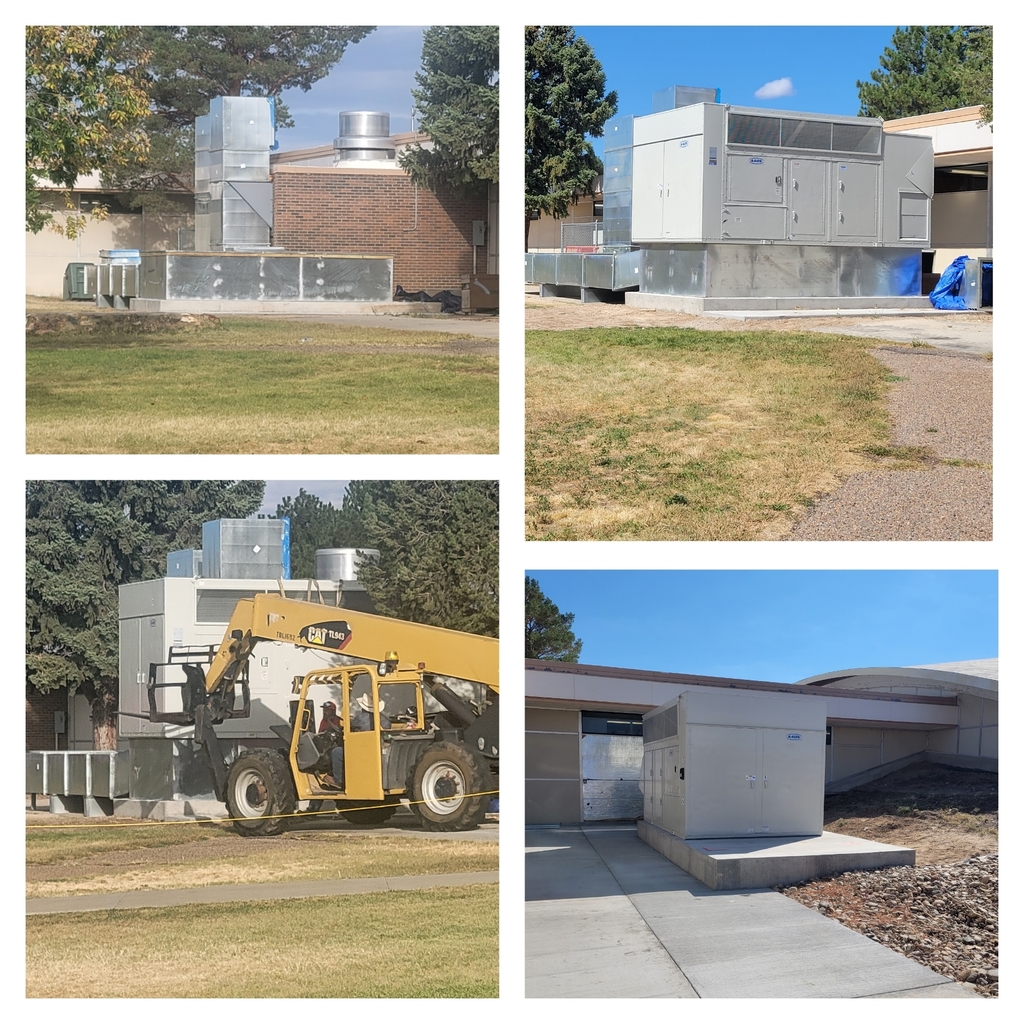 Here is the RFSD Addition/Renovation Project Monthly Update. The project is moving along!!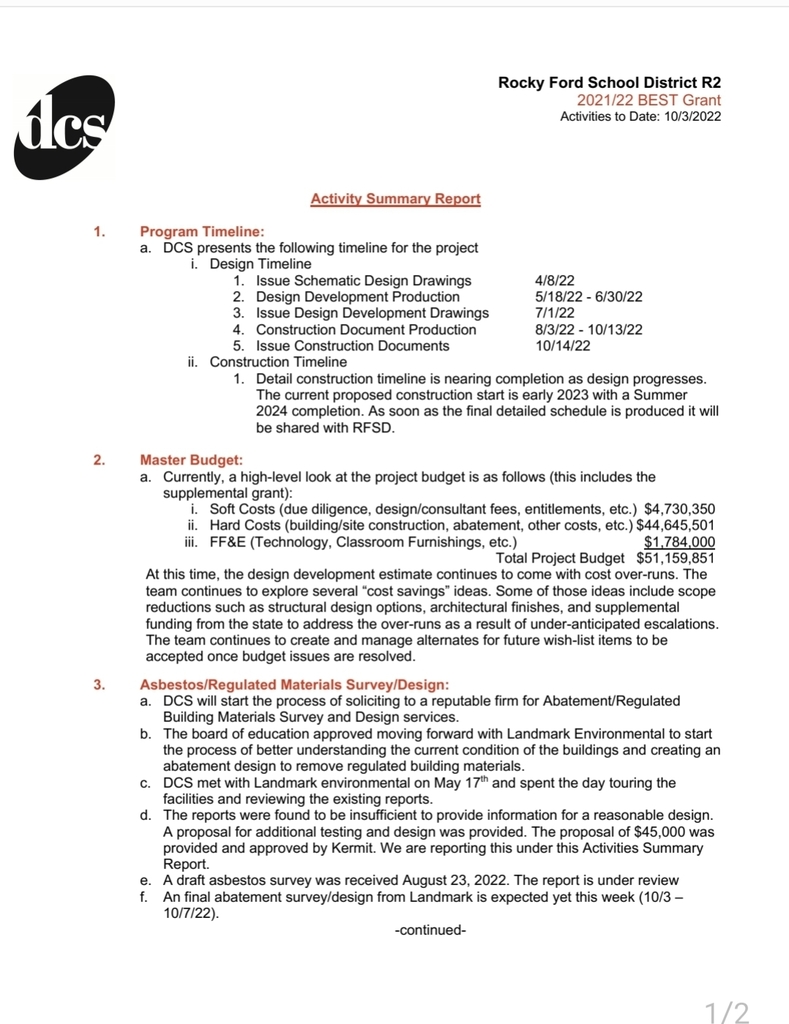 WPS Storytellers has started Monday and Wednesday mornings 7:00-7:30am.

JIS Newspaper Article - Great news!!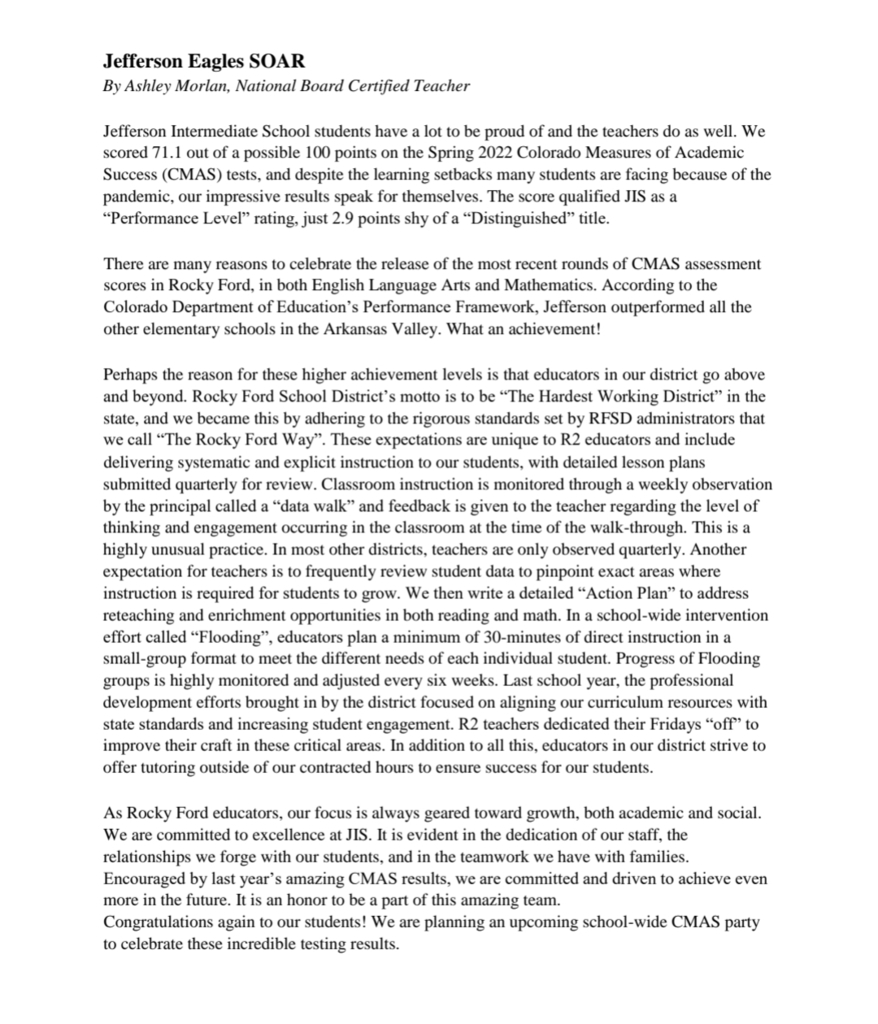 The annual R2 Chili Chip Supper at Jefferson is coming up and you are invited!! Our Chili Chip Supper will be held on Friday, October 28th from 5:00pm - 7:00pm at the Jefferson Intermediate School cafeteria and gym. We will have amazing food, games for the kids, raffle items, a bake sale, and a spooky haunted house!! Tickets are $7.00 each, kids ages 3 and under eat free. Tickets can be purchased from Jefferson Intermediate School students. You can dine in the gym or you can get your supper to go! There will be a limited amount of tickets available at the door, so make sure you get your tickets in advance!!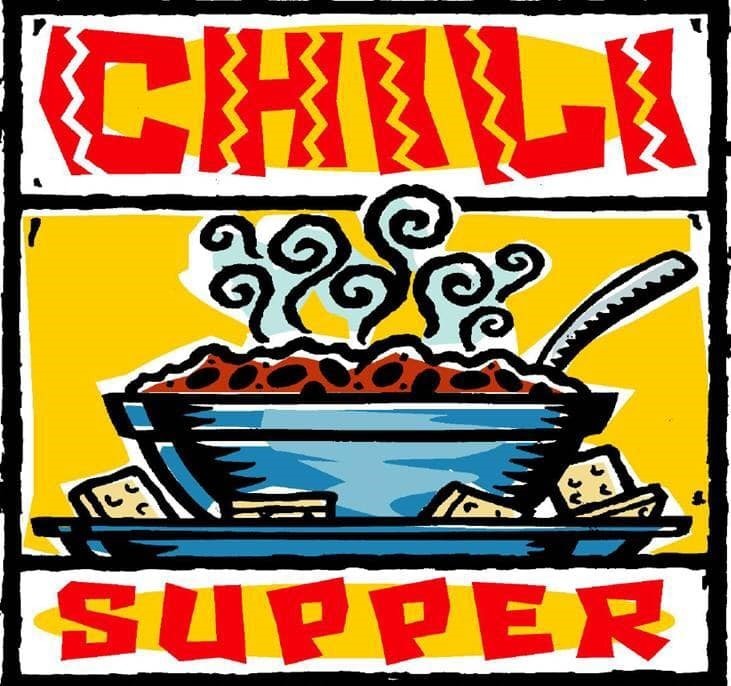 RFJSHS would like to congratulate Tammy Mameda for being selected as a Claes Nobel Educator of Distinction by the National Society of High School Scholars. She was nominated for this honor by a RFHS student. We certainly take pride in our staff and students!!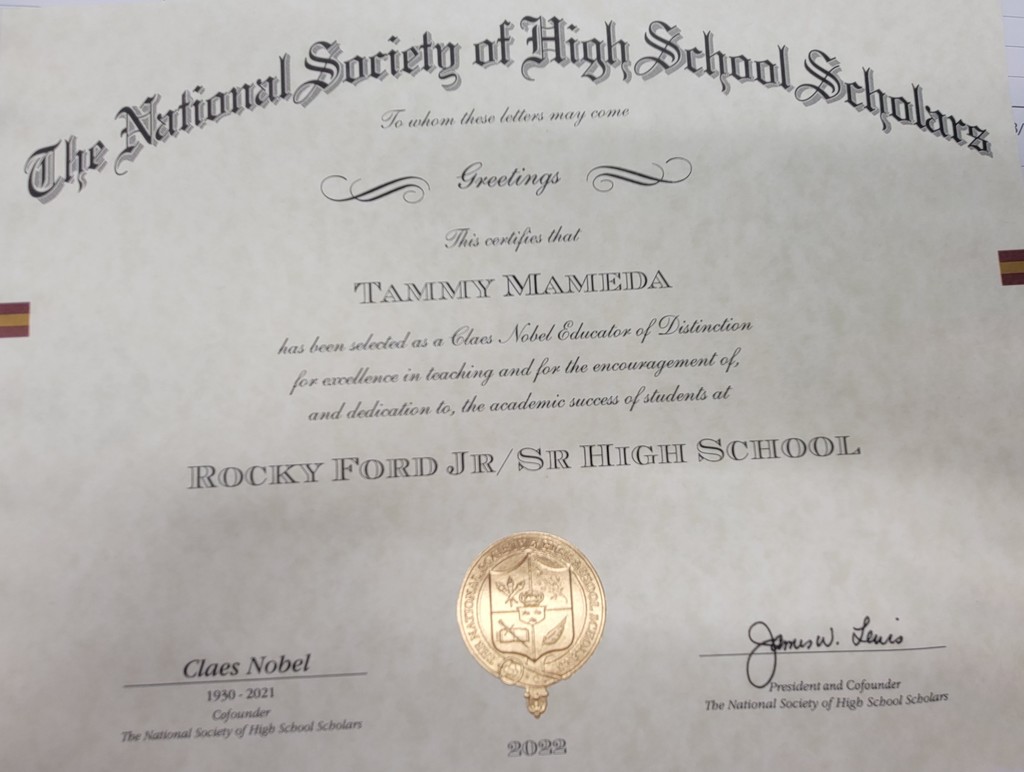 *JIS* Picture day is tomorrow, September 22nd. We will begin at 8:00am. If your child did not bring home a picture envelope, please pick one up at the JIS office.