Washington Primary School Invites families to join our Town Hall on Thursday, December 16th at 8:00am. We will celebrate the end of the 2nd quarter/ 1st semester with student/staff recognition, some singing, performance by our Storyteller group and a visit from Santa!! Hope to see you there!!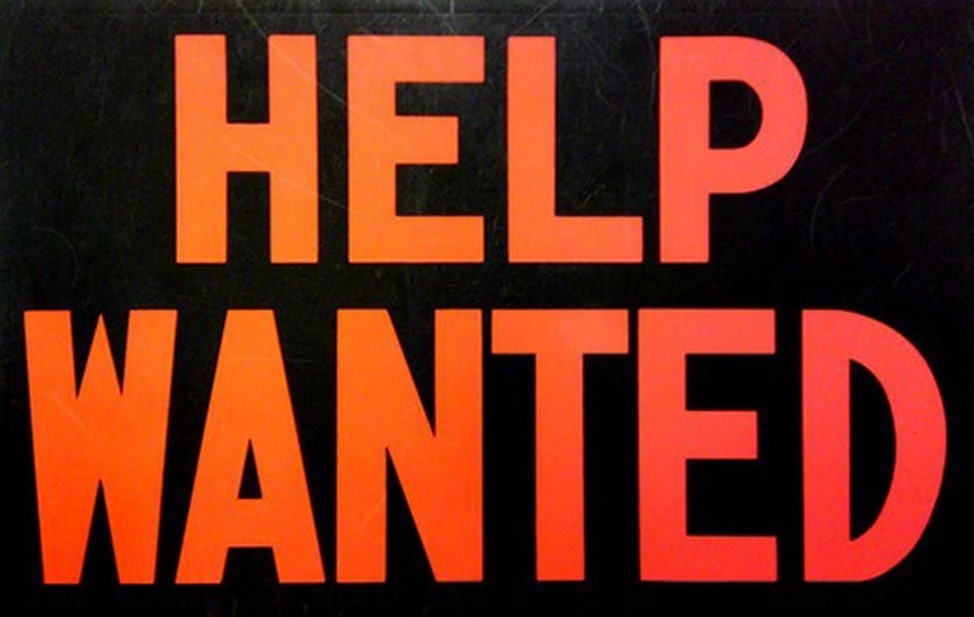 RFJSHS Happenings: 12.13.21 Band Concert 7pm 12.14.21 Volleyball Banquet 6pm, FFA Movie Night 12.15.21 2nd Quarter Assessments, Boys Basketball @ Lamar 4:30pm, Creed Speaking 5:30pm 12.16.21 2nd Quarter Assessments, Last day of the semester
Washington Primary school recognizes students of the week for December 6, 2021. The Character Trait is Manners Elijah Aragon, Jaxon Lewis, Spencer Baker Santana Vasquez, Sofia Valadez, Aniah Medina Not pictured: Luke Fraser, Gabriel Maes and Avianna Moore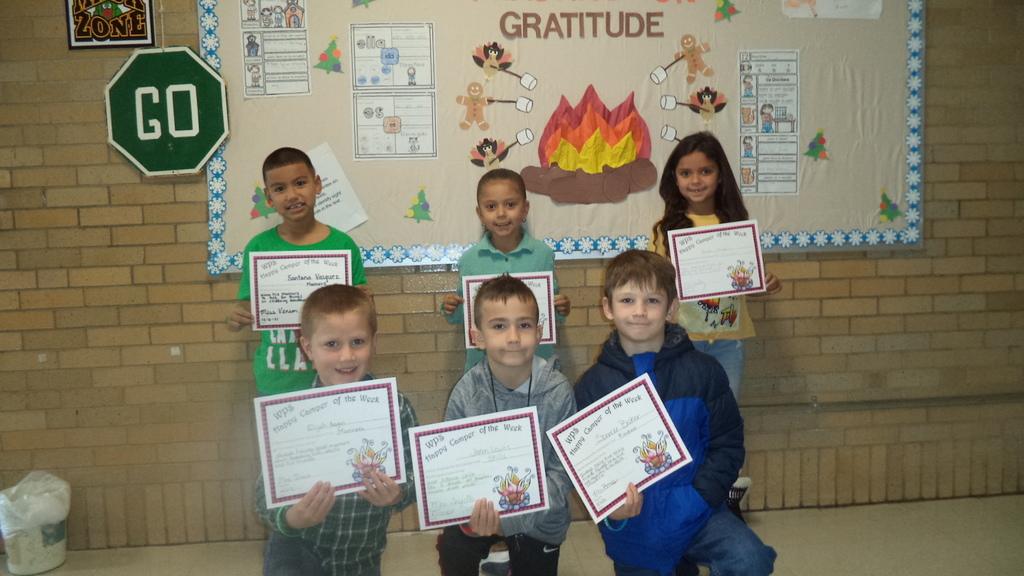 Washington Primary School's Students of the week for November 29, 2021. These students demonstrate the character trait of Kindness. Kyleigh Leyba, Zayleigh Garcia, Kaleb Myers and Amiyah Ruiz Not pictured: Andres Saenz and Emmalynn Torres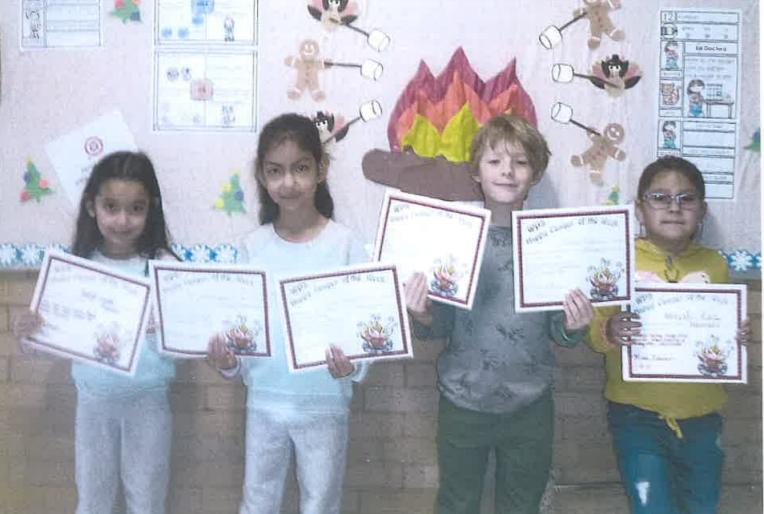 Washington Primary school celebrates our Dads with Donuts! If you are the Dad, grandpa, uncle, cousin, brother or close family friend of one of our students- plan on joining us in a special reading time from 8:00am to 9:00am tomorrow, Thursday, December 9th. Hope to see you there!!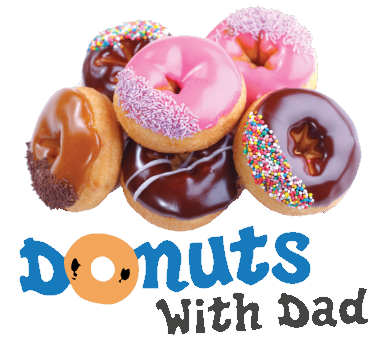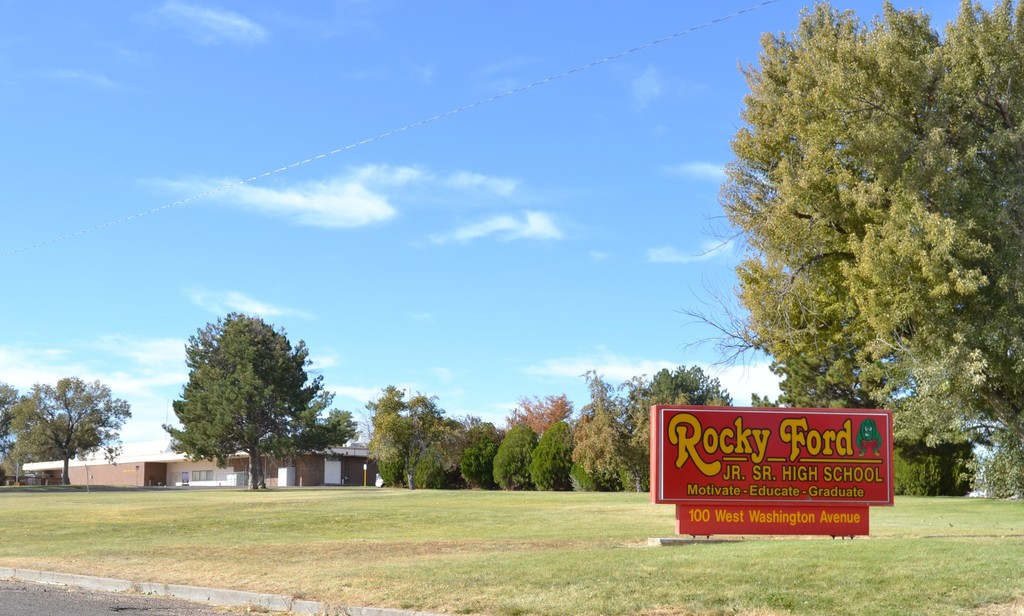 Washington Primary School's 1st Grade Musical Performance scheduled for tomorrow, Thursday, December 9th has been cancelled, due to unforeseen circumstances. The performance will be rescheduled in January 2022. Thank your for your understanding.
For the week of November 15, 2021, Washington Primary School would like to recognize the following students for the character trait of Kindness. Alexa Caltzontzin, Edward Jaramillo, Avery Wainer, Karmen Smith, Elias Rodriquez, Marissa Mendoza, Annalia Hernandez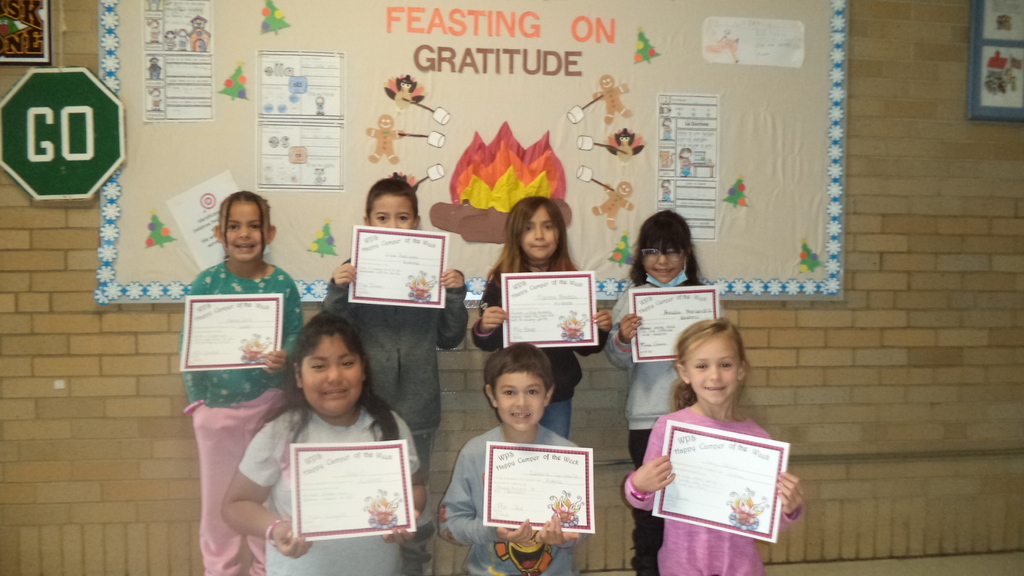 RFHS Basketball has added a girls varsity game at La Junta on Thursday, 12.9.21, at 6pm. The games on Saturday, 12.11.21, begin at 2pm and they are varsity only.

RFSD will be hosting a kickoff meeting to begin gathering community input on the K-8 Addition project funded by the passing of the 4B bond issue and other available matching funds. The community meeting will be held in the JIS Cafeteria on Tuesday, December 14th at 7 pm.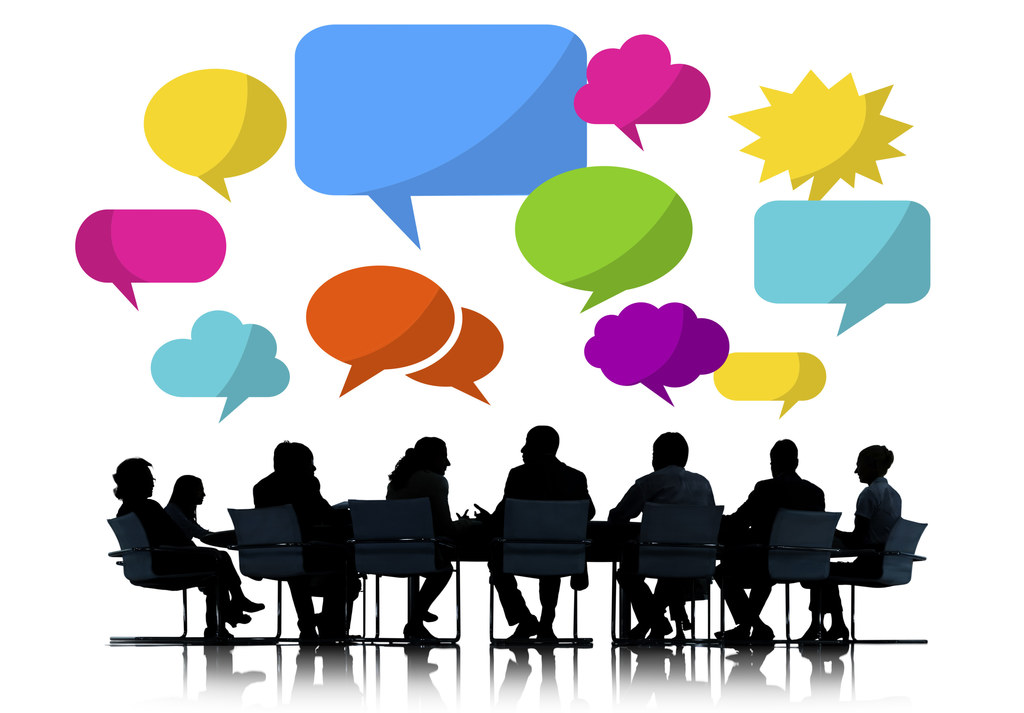 RFJSHS happenings this week: 12.7.21 Basketball @ CC 4:30pm 12.8.21 JHBB v Swink 4:30pm FBLA Christmas Party 12.9.21 JHBB v Fowler 4:30pm 12.11.21 Wrestling @ Palmer Ridge 9am Basketball v Holly 2pm
Washington Primary School's Students of the Week for November 8, 2021 These students are being recognized for the Character Trait: Kindness Joshua Butler, Daylene Gurule, Mauricio Duran, Kron Flores, Maceo Maldonado, Jayliana Jacquez-Talmich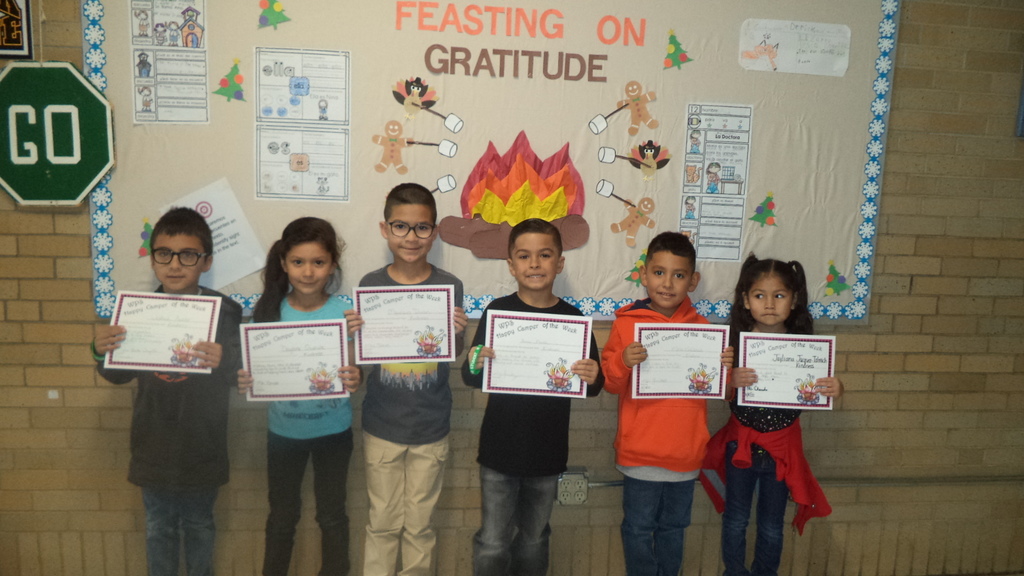 Washington Primary School invites you to Donuts with Dads! December 9, 2021 8:00am – 9:00am Calling all Dads, Grandpas, Uncles, Brothers and Family Friends. Join us on December 9 so we can celebrate you!! Come and enjoy a treat as you share in reading time with your student and their friends! Hope to see you there!!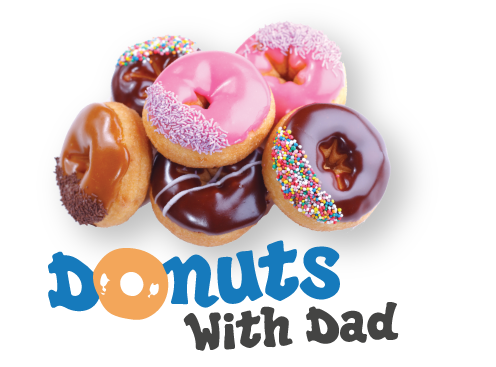 Washington Primary School honors Students' of the Week for October 25, 2021. Our Character Trait is: Kindness Congratulations to: James Price, Anthony Bonds, Milani Aragon and Jordan Ramirez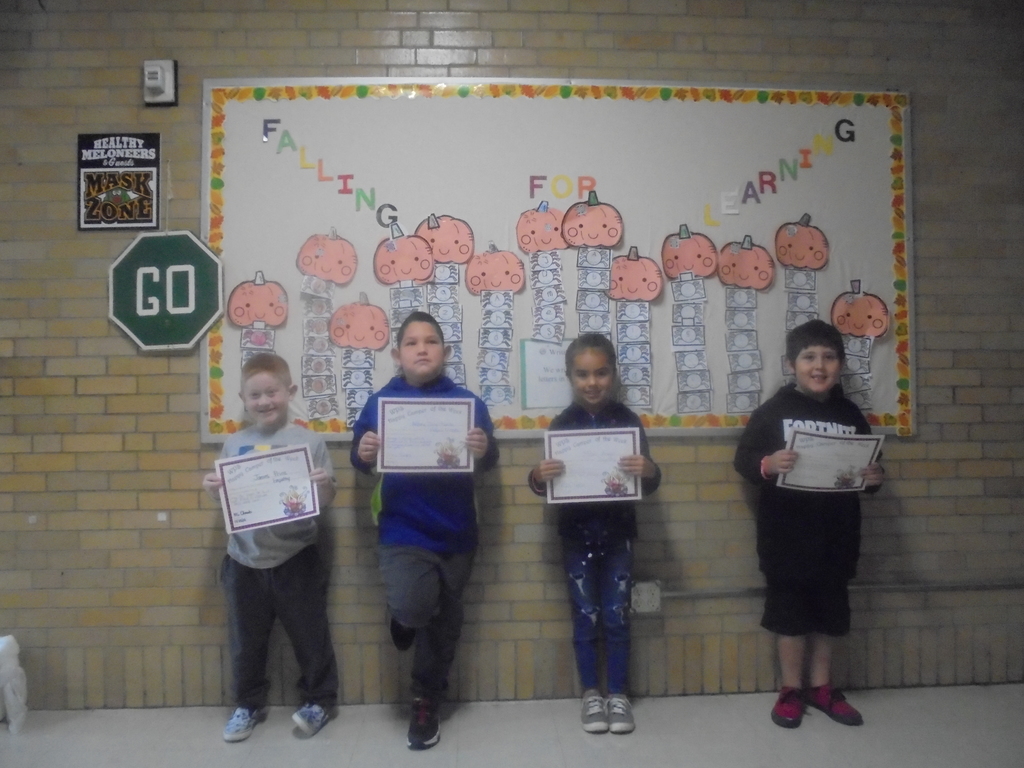 Otero County Health Department will be offering a COVID Vaccine Clinic at Washington Primary School gym on Thursday, December 9, 2021 from 4-6pm. Vaccines and boosters will be available to staff, students and families ages 5 and up.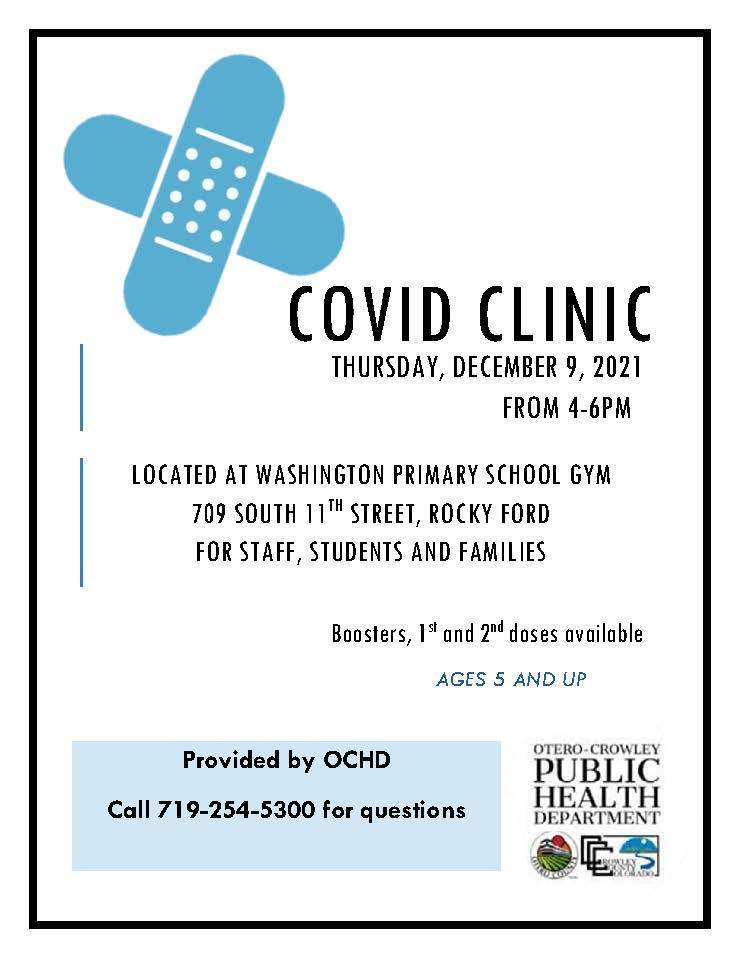 RFJSHS Parents: Nurse Kim will be available for COVID testing the next three remote school days from 1-4pm at the school. (11.18.21, 11.22.21, 11.23.21) If students are 17 and under, a parent signature is required. No appointment necessary.

Rocky Ford students at the Junior Senior High School who want to take advantage of the food service program while on remote learning may do so. The meals will be available to pick up at Jefferson Intermediate School through the north entrance to the cafeteria, at the top of the ramp. Please use the link below if your student will be picking up some meals during remote learning.
https://forms.gle/Z4AdYE1NZECVSjo18
RFJSHS Parents/Students: We currently have 13 active COVID cases in our school, so we will switch to remote learning for the next 3 school days, 11.18.21, 11.22.21, 11.23.21. Students need to login to their google classroom for each period of the day and remain logged in for the entire class period during remote learning. We will return to in person learning on Monday, 11.29.21. Thank you in advance for working with us to keep kids safe.