Washington students are exploring STEM activities during summer school! On Day 1 we made predictions, did our experiment and documented our results. We asked, will it Sink or Float? Some of our prediction were spot-on. Others were a little tricky!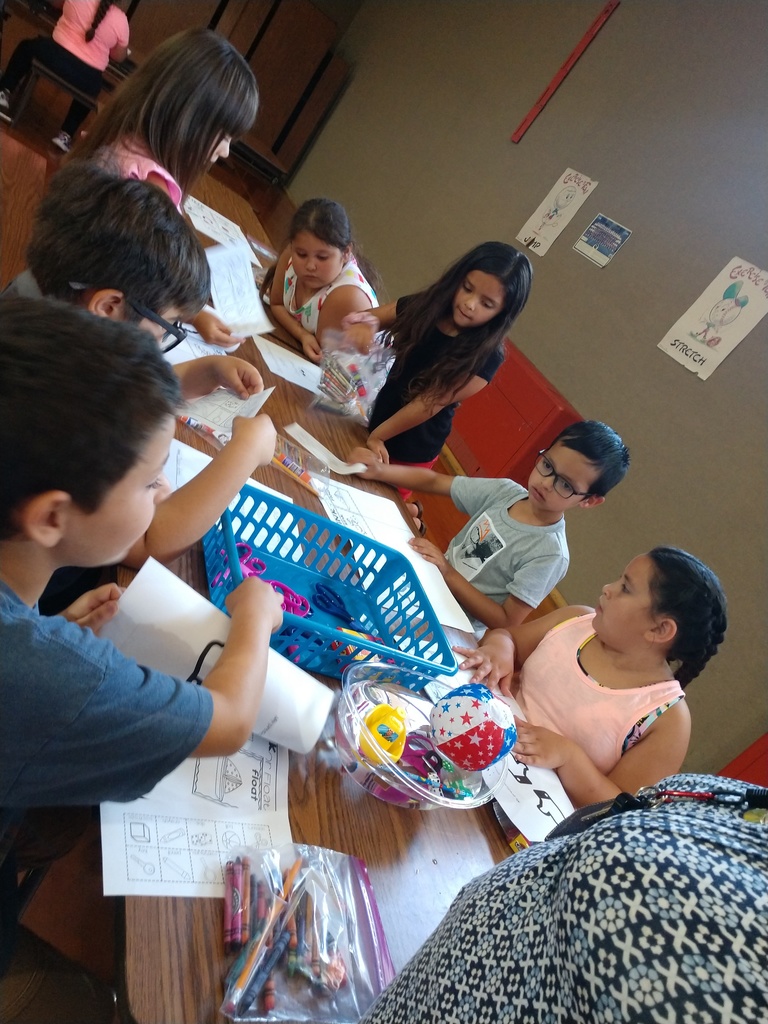 Menu for the week of June 7th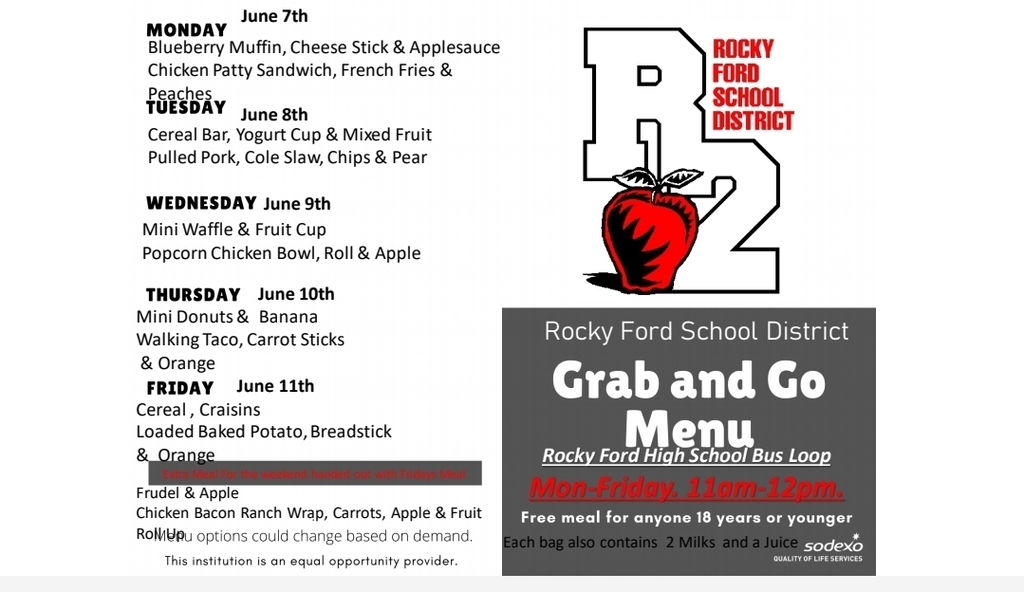 Free Meals Are Back!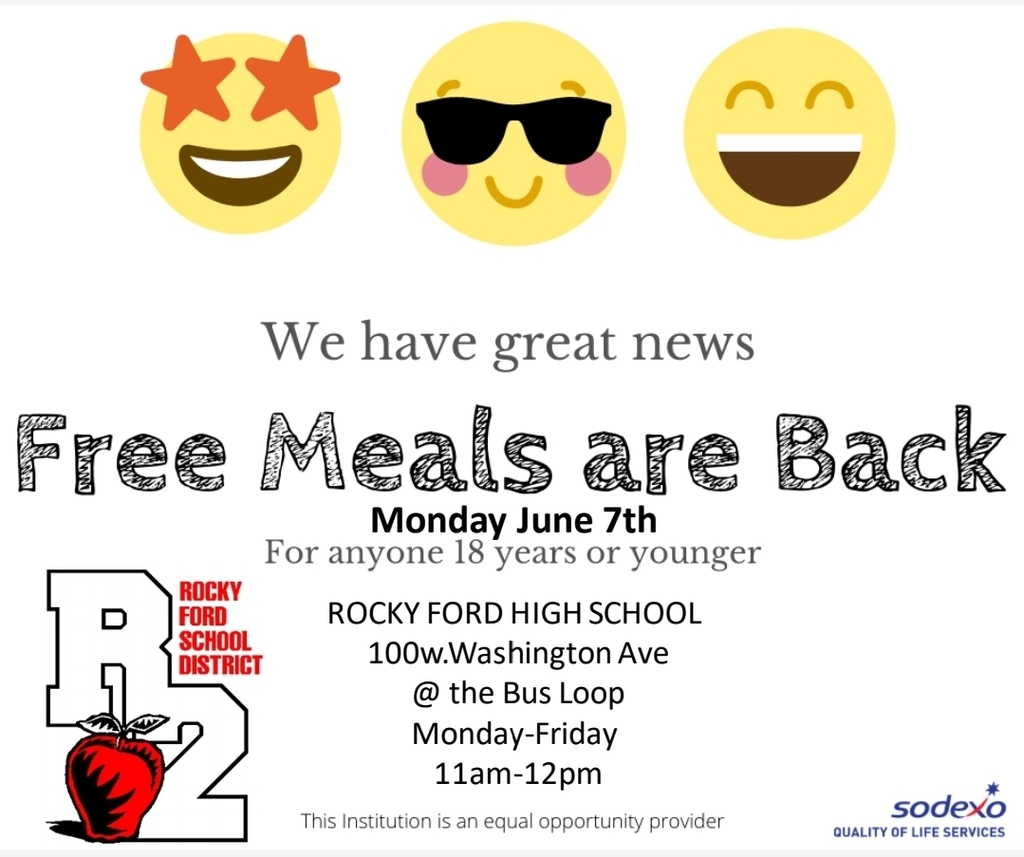 Washington Primary School sends kudos to these students and their families! These 3 students did not miss a single day of schooll ALL YEAR!! Congrats to: Ryleigh Sanchez-Whatley/Kindergarten, O'rion Coffman & Boaz Merwin/First Grade For a year of perfect attendance!!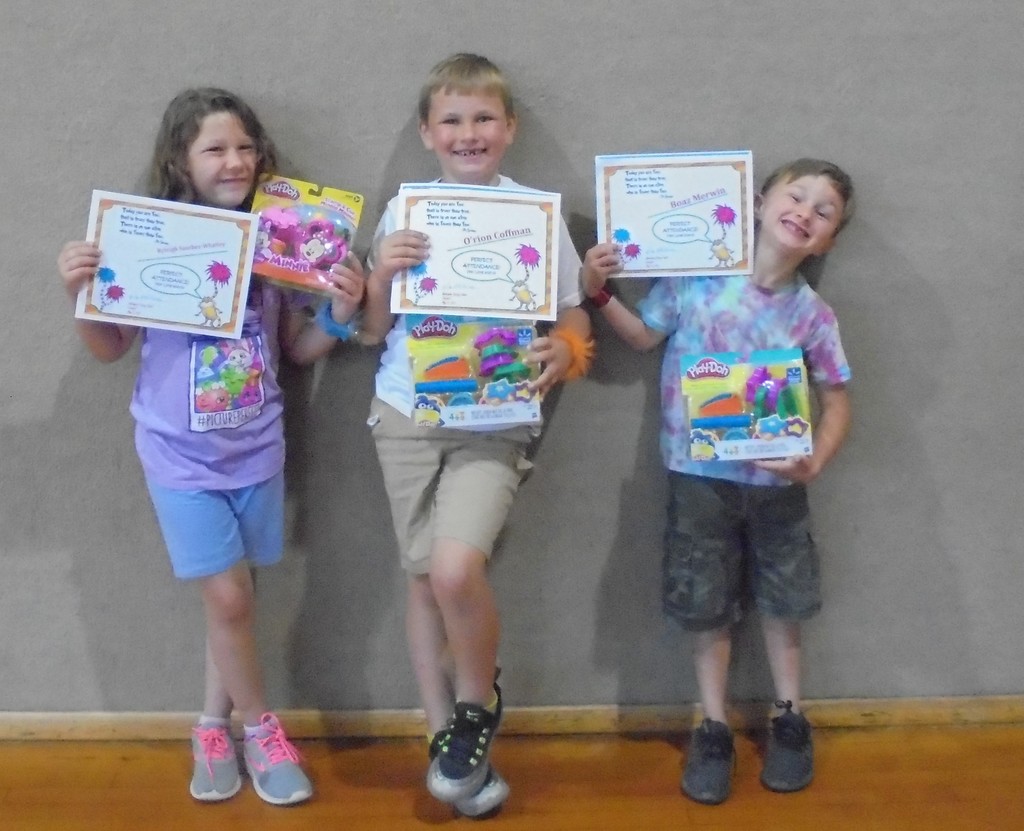 WPS says "Way to go 2nd grade students! Keep it up at Jefferson." Not a single day missed since Spring Break! Front: Elias Apodaca, Carlos Warman, Jeron Aragon, Kenneth Grimes Jr., Adam Hillyer Back: Shelby Baca-Pantoya, Shea Raines, Maria Rodriguez Fierro, Mi'Angel Bell, Kamiah Tapia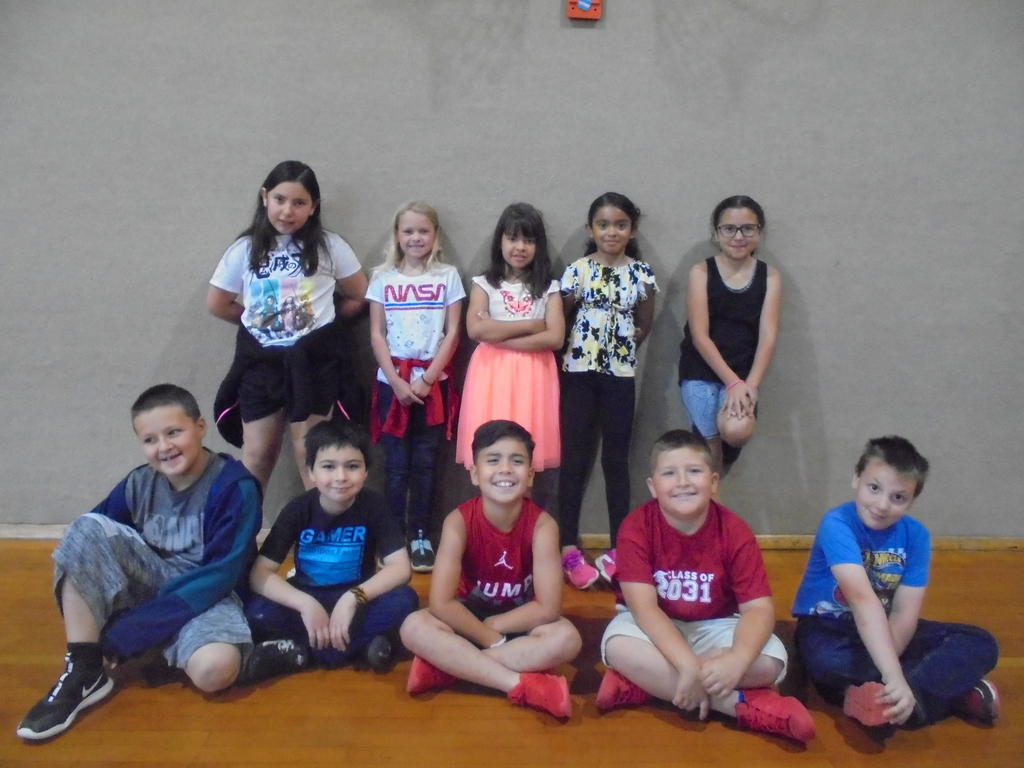 WPS Perfect Attendance for 4th Quarter! Woo-Hoo first graders (now 2nd graders!!) Front: Dalton Purcell, Alyas Lopez Barela, Dominic Haun, Vicente Becerra Wheeler, Mauricio Duran, Oliver Case Back: Cheyenne Hillyer, Piper Graffam, Charles Daurio, O'rion Coffman, Boaz Merwin, Ethenia Romero
WPS Kindergarten students with Perfect Attendance for the last quarter of the year! Way to go! Front: Sean Montoya, Anthony Garcia, Trenton Schweizer, Kaleb Myers Back: Ryleigh Sanchez-Whatley, Zia Sachs, Avery Wainer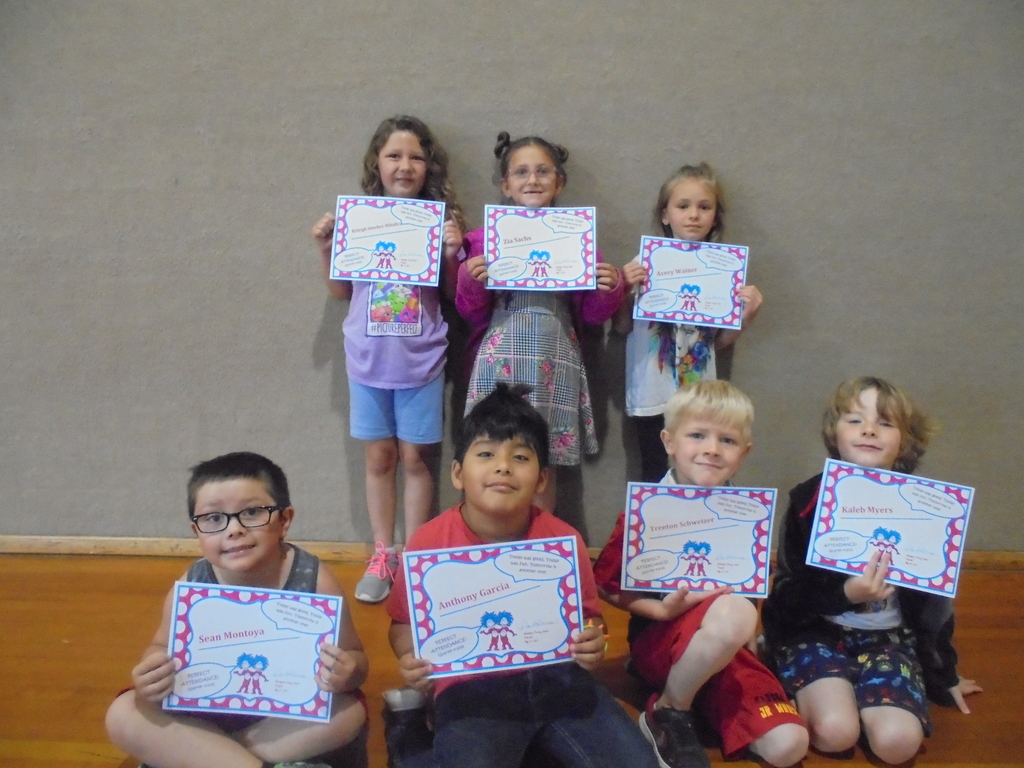 Washington Primary School sends a big Thank You to all the parents who came and watched the games! We appreciate your willingness to comply with the restrictions and hope you enjoyed the morning. Here is a sampling of the fun! Thank you for a beautiful school year!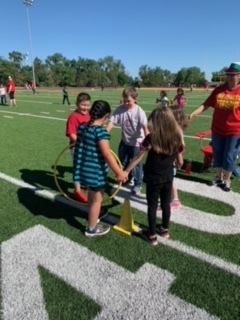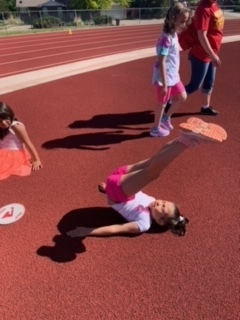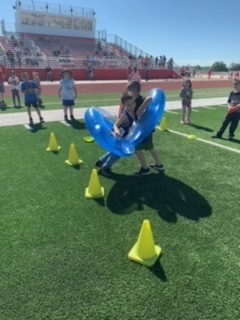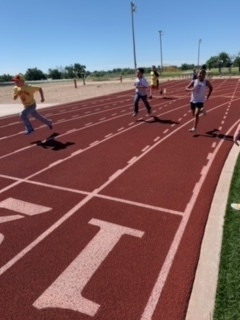 Reminder: Grab and Go Meals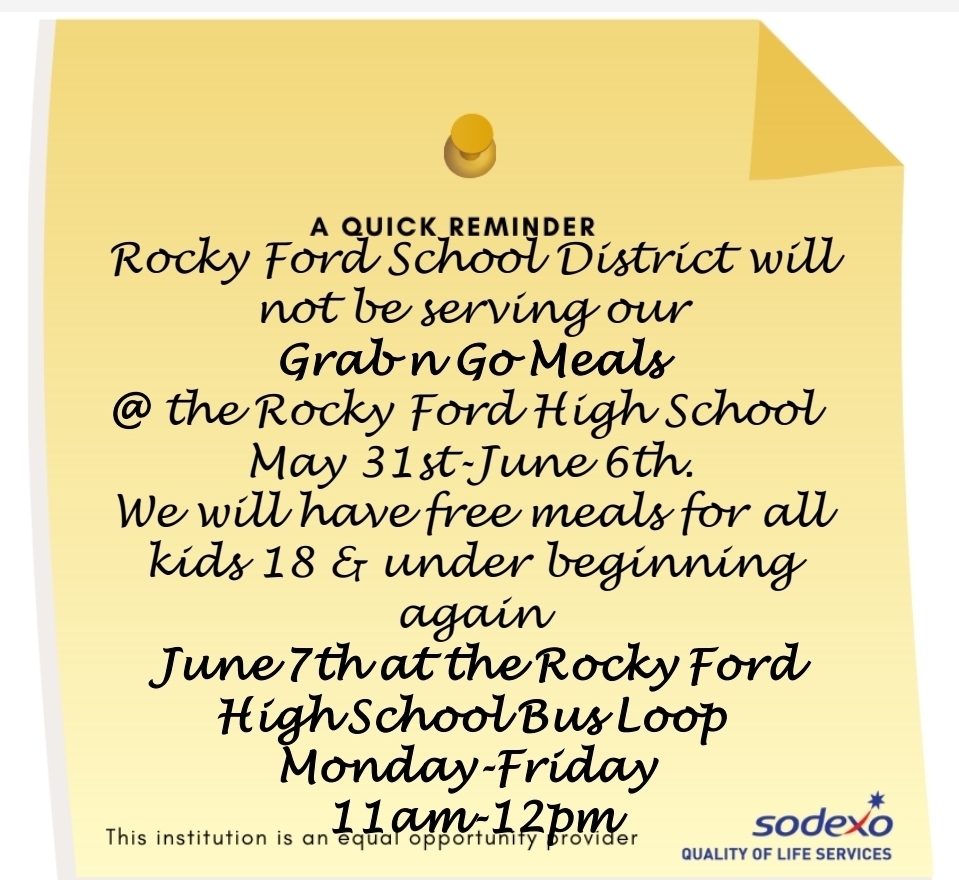 Notice on Grab and Go Meals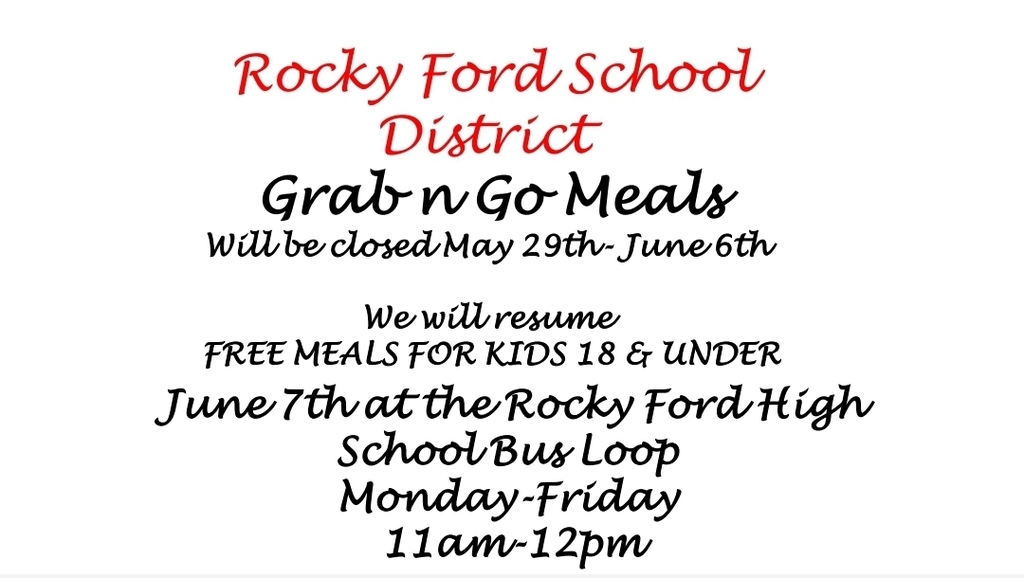 BEST Grant Matching Funds Now that the district has been awarded a $40 million BEST grant for the new PK-8 addition and high school renovation, the district must work with the State and the BEST Board to come up with $7.6 million matching funds through or in combination with a bond, cash, or grants. As we work through this process, we will keep the community updated.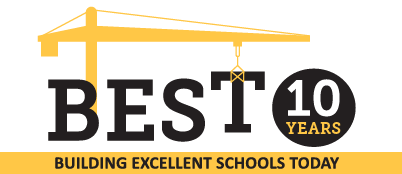 WPS congratulates our students of the week for May 24, 2021. Through it all - persevere!! Alexa Caltzontzin, Rayden Falcon, Daniya Corral, Leyber Ildefonso Santos Guiterrez, Boaz Merwin, Elias Rodriquez Not pictured: Martin Gonzales and Violet Rios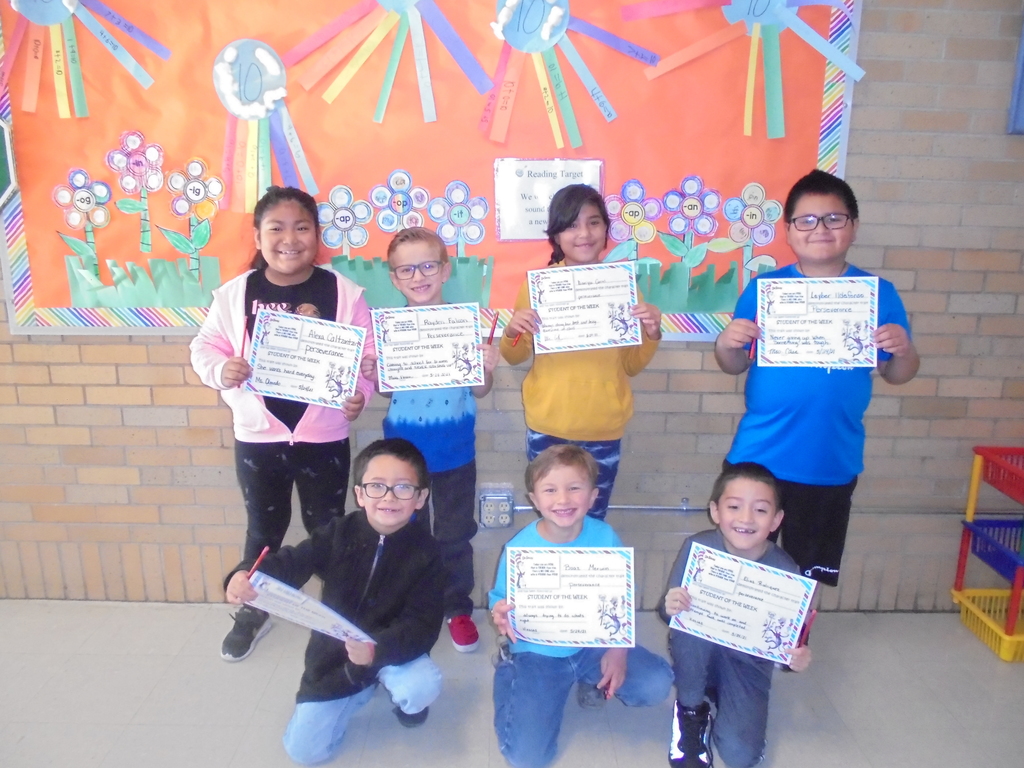 The former AR Carnival took a new twist this year with a focus on STEM activities. We had beautiful weather for our 2 ½ hours of hands-on exploration!! Students visited 17 stations including Oobleck. geoboards, Archeology and creating a volcano explosion…. just to name a few!! What a blast!! A big "Thank you" to our 5th and 6th grade student helpers from Jefferson. We couldn't have done this without you. And, a Gigantic THANK YOU! to First National Bank of Rocky Ford for their generous donation of coins for our budding archeologists. Here are some snippets of the fun!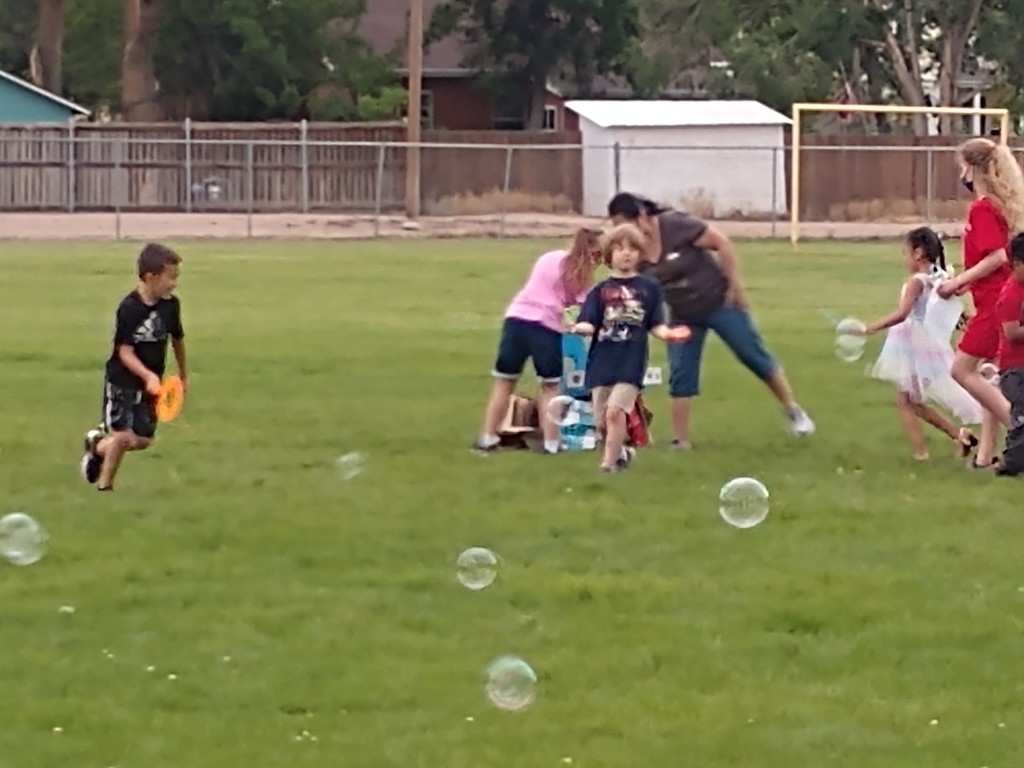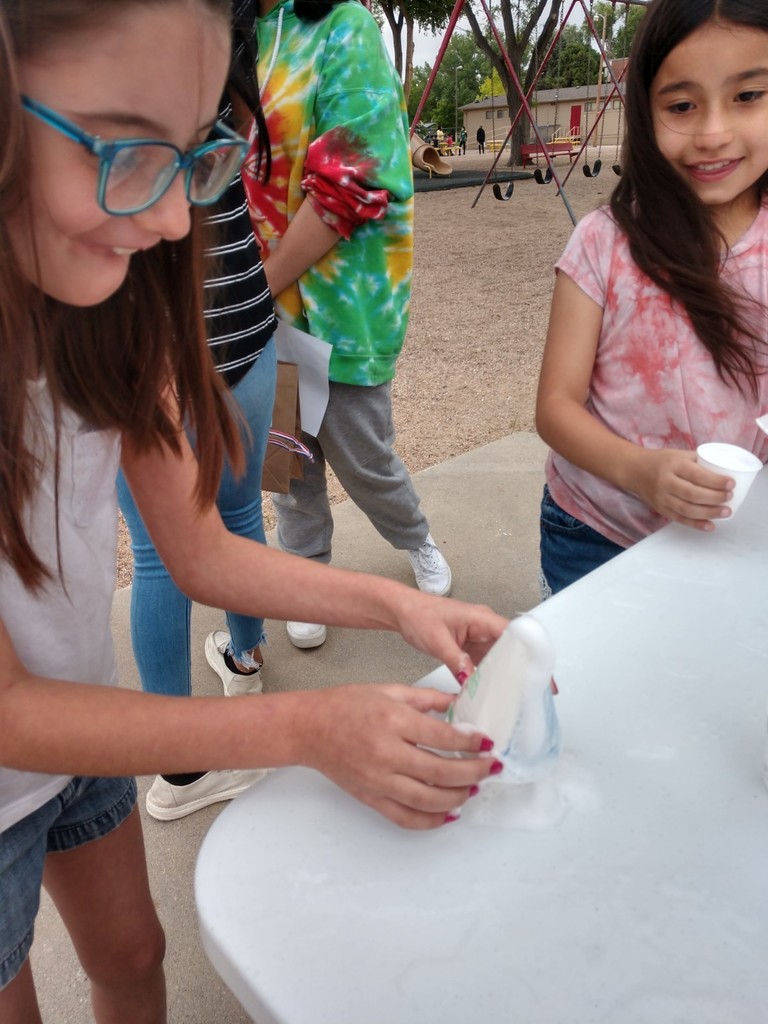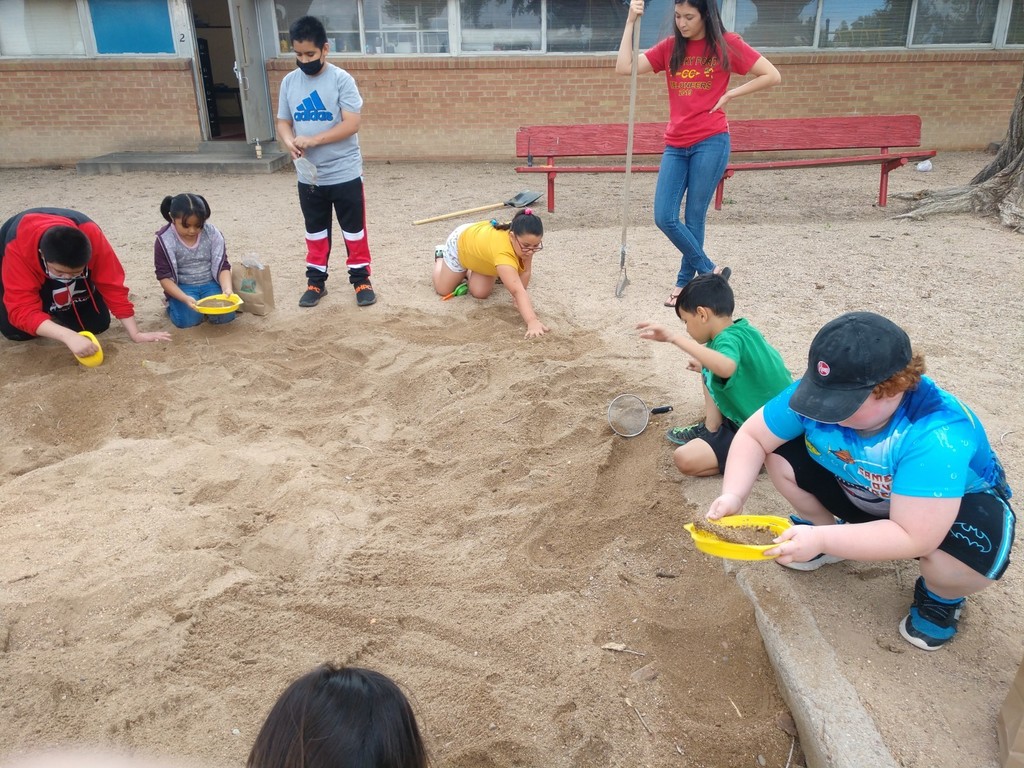 WPS students show Persevere to the end!! Our students are amazing. We recognized these students for the week of May 17: Avery Wainer, Mariah Chumacero, Daleyza Vasquez, Leo Rodriguez, Cheyenne Hillyer and Drasen Pettie Elias A[odaca, Jaxx Thompson, Jeron Aragon and Dax Donelson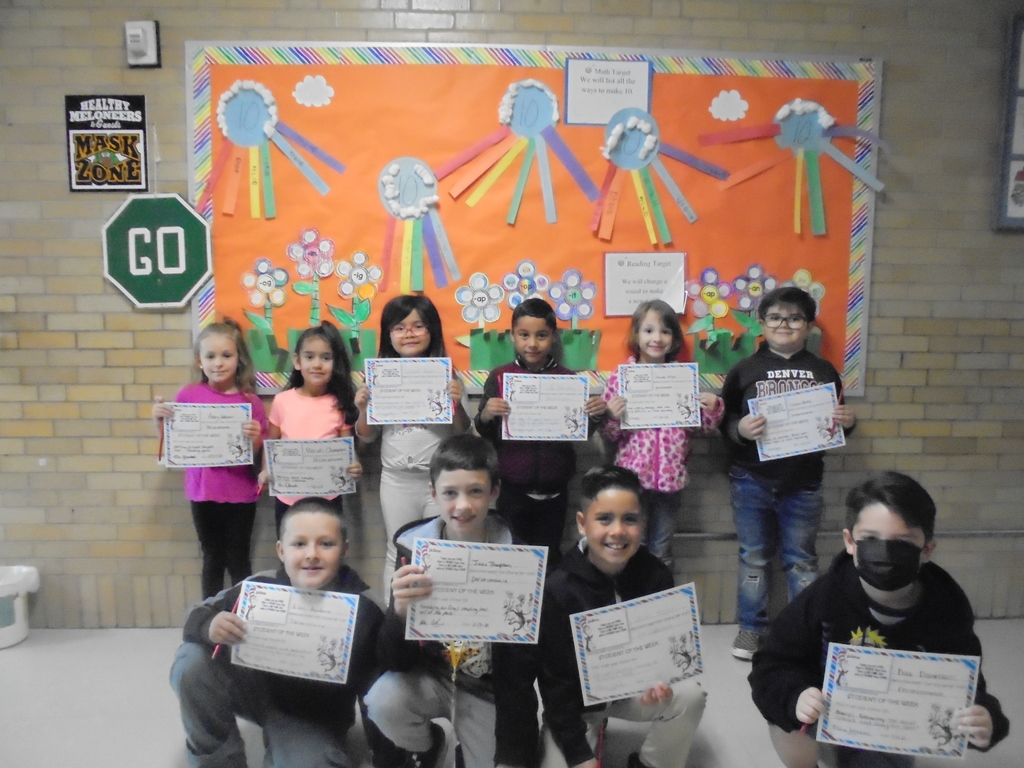 End of the year awards assembly for Jefferson Intermediate School will be Thursday, May 27th at approximately 10:30am. The assembly will be held outside so parents are welcome to attend.
Field day for 3rd and 4th grade is May 25th and May 26th for 5th and 6th grade. Students will be at the Melon Field at the Jr./Sr. High School from 8am-12pm. Parents are encouraged to attend and cheer on their students but must remain in the stands.

Menu for the week of May 24th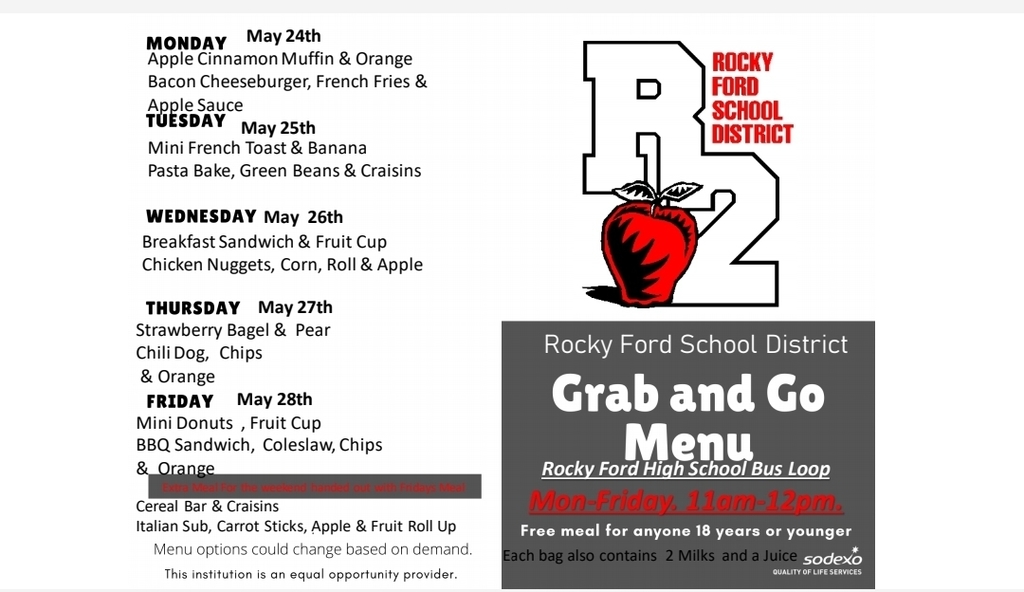 During the week of Nov 16, WPS recognized these students for demonstrating the character trait: Self-Control Tristan Marquez, Mi'Angel Bell, Macie Pearl, Maria Rodriguez Fierro, Milani Aragon, Lawrence McGee, Marissa Ornelas, Martin Gonzales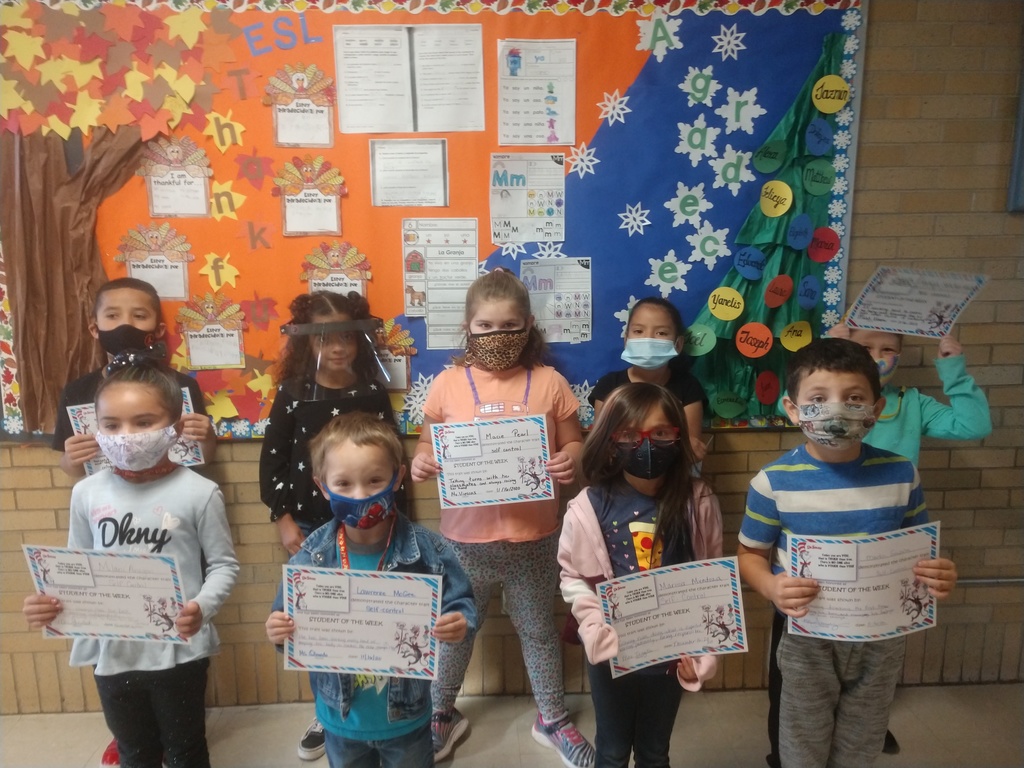 On November 9, WPS recognized students who demonstrate the character trait "self-control". Legacy Gallatin, Zelia Camacho, Joseph Roberlo Herrera, Felicya Torrez, Darien Trujilllo, Maurcio Duran, Leyber Ildefonso, Logan Carrick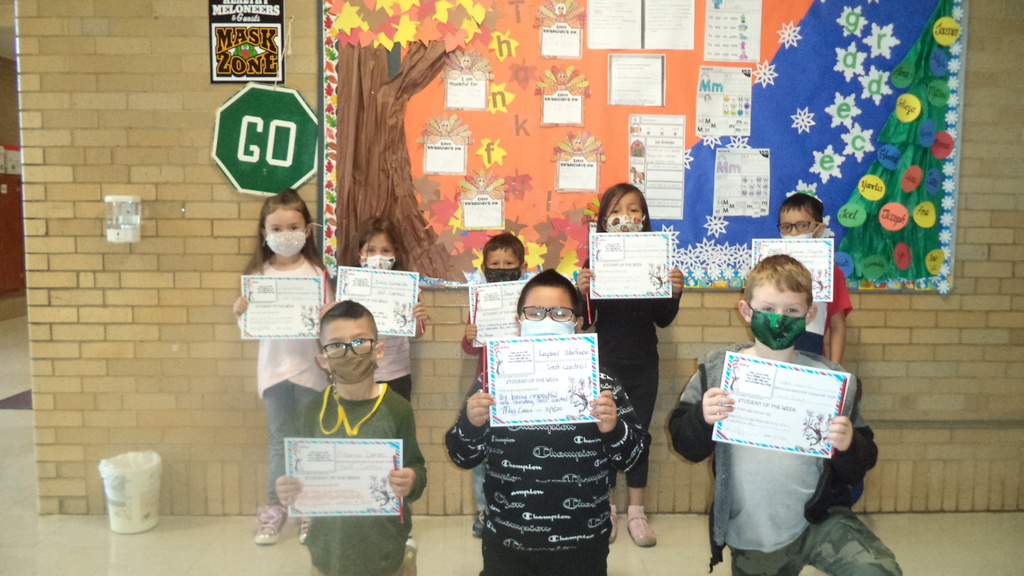 RFHS yearbooks are ready! Come by the school today between 1-4pm to pick up your yearbook. Bring $35.00 if you have not paid yet.