We are hosting a Virtual Town Hall Question and Answer session live on our district Facebook page on Tuesday, September 8th at 7 pm. The topic of discussion will be the bond measure for the new construction project. Please join us!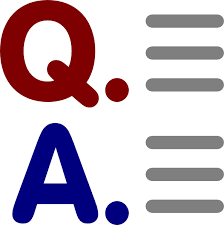 Behind the scenes at the high school. Adrian and Lily getting ready to make the morning announcements for the first day of the 20-21 school year. Welcome back meloneers!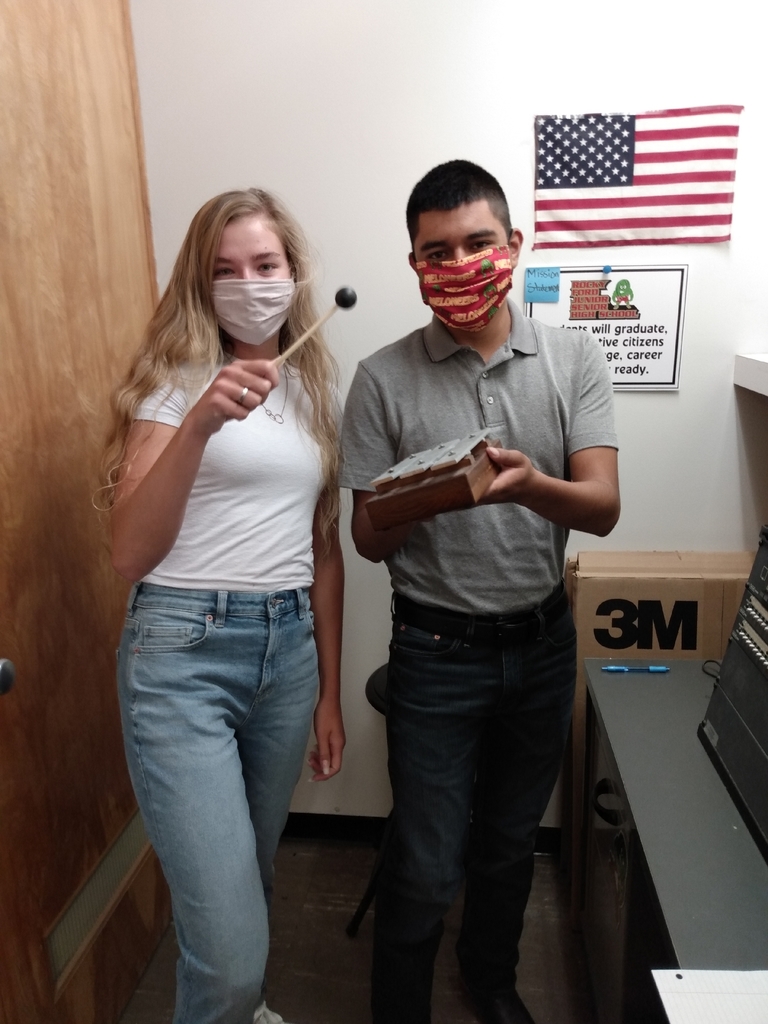 We now have 9 fitness stations like this one on the path that surrounds the two football fields at the high school. Come try them out and stay fit! The ribbon cutting will happen in a few weeks.
STUCO is hosting a Senior Sunrise on the first day of school. Come join us to kick off a great year!
Our cheerleaders have been busy decorating the halls! Go meloneers!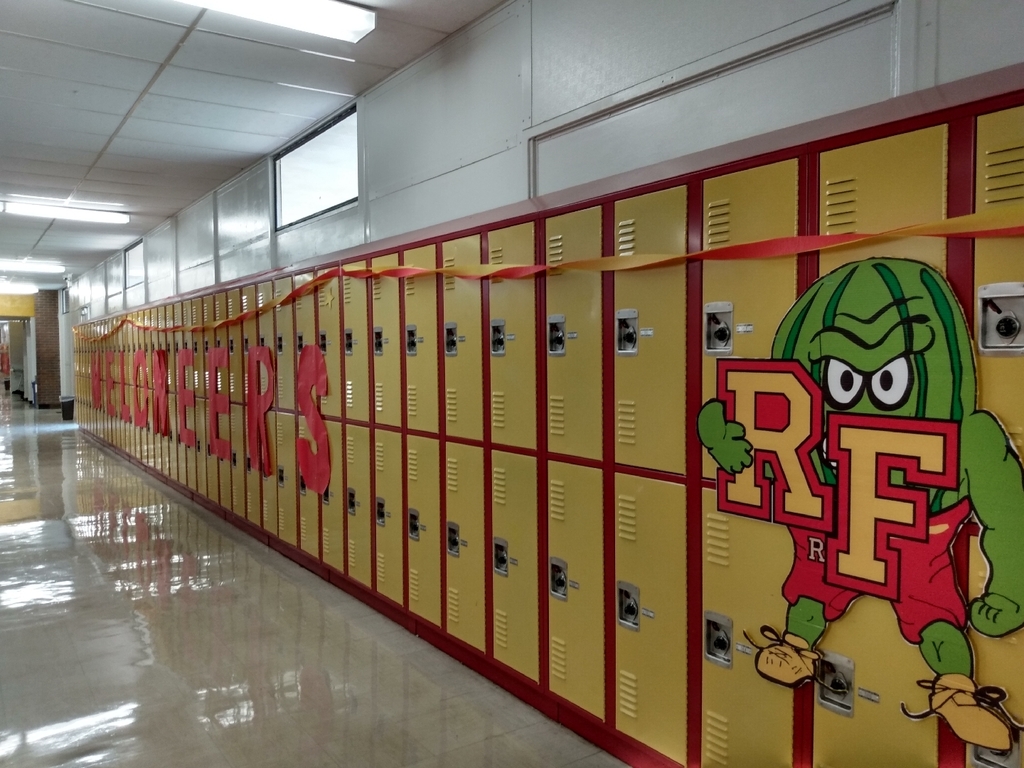 Getting ready for Chromebook distribution at RFJSHS.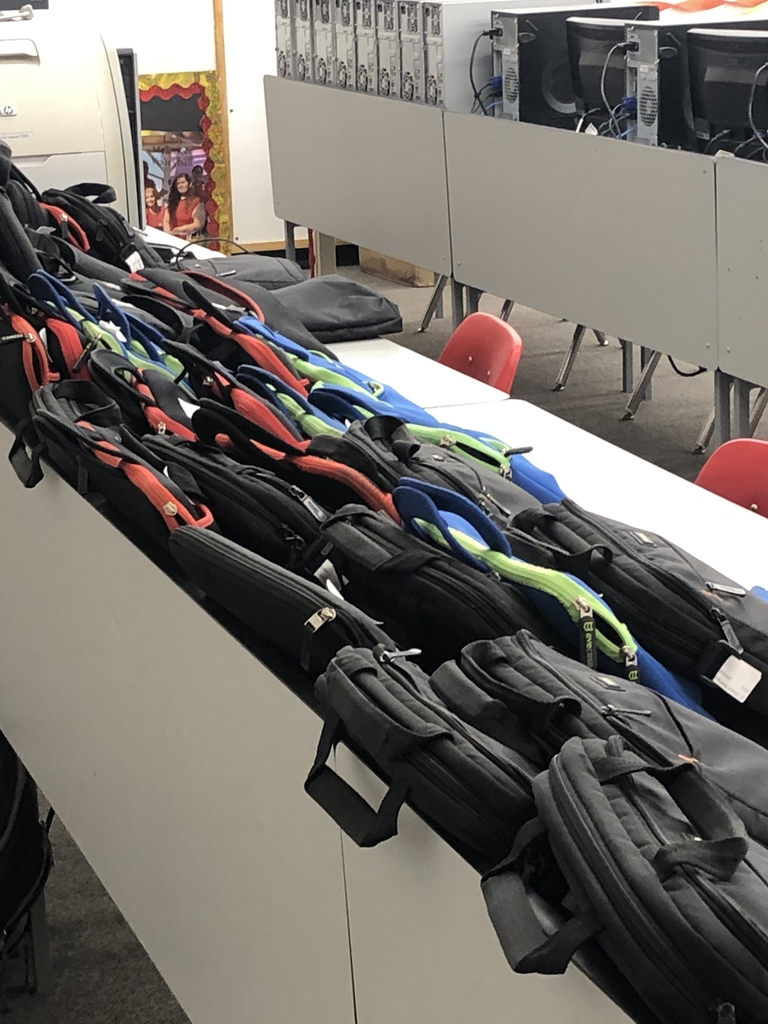 All schools are prepared to guide students through the lunch line while keeping social distance.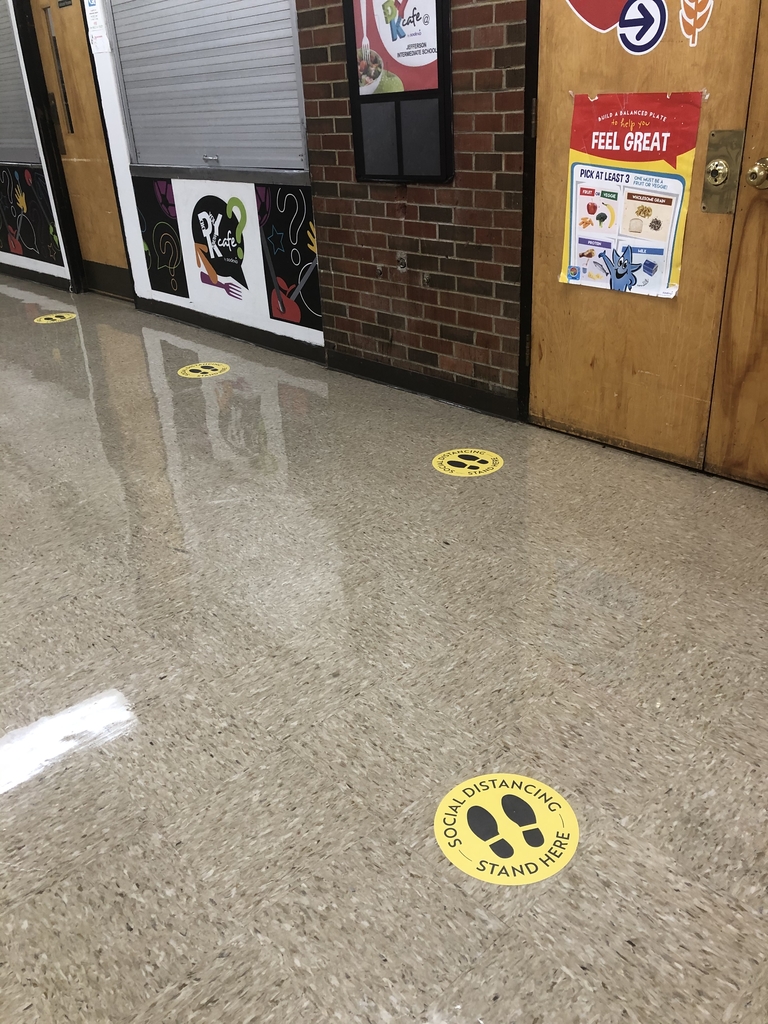 Instead of water fountains, all schools have touch-less water bottle filling stations.

Three Meloneers battling it out at the finish of the Melon Run 5K!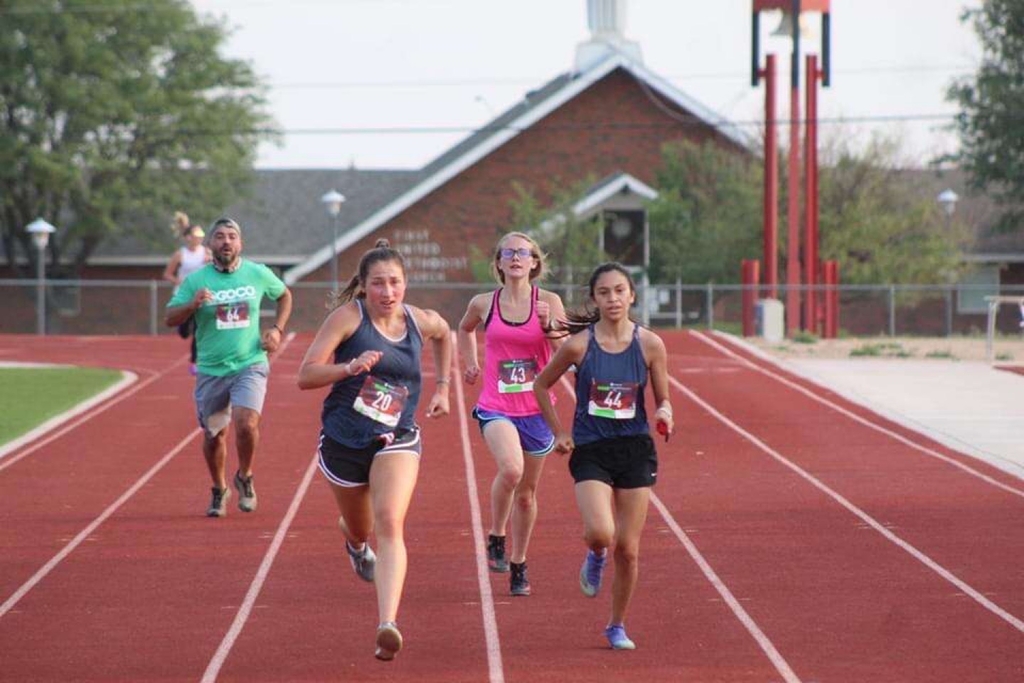 WPS Students outside for P.E.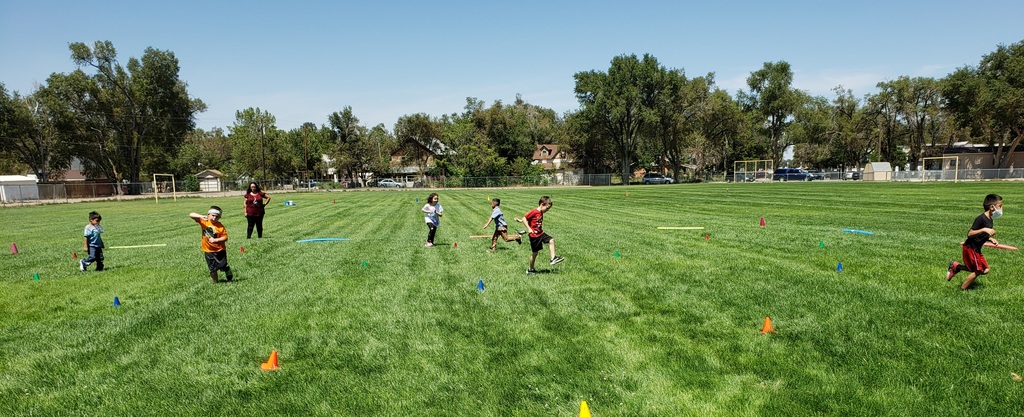 First Day of Jump Start at WPS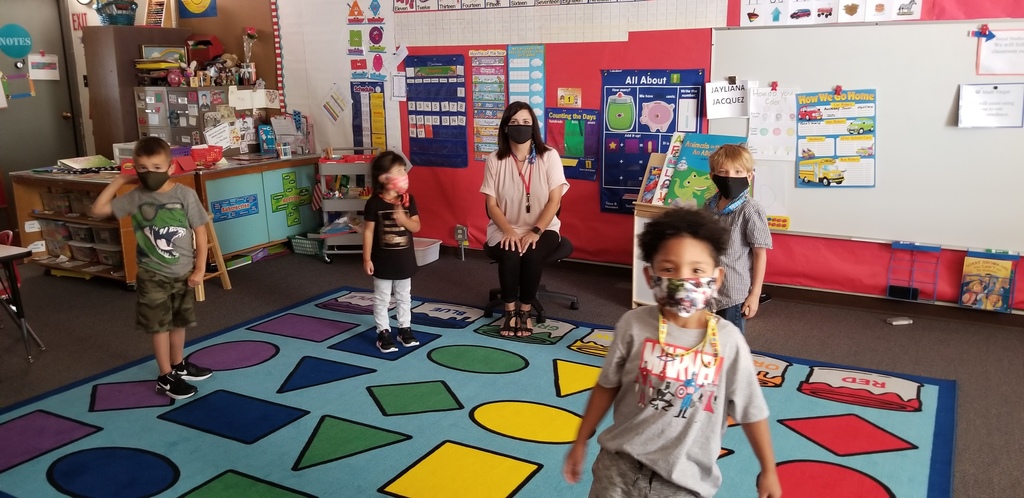 Teachers Social Distancing at Convocation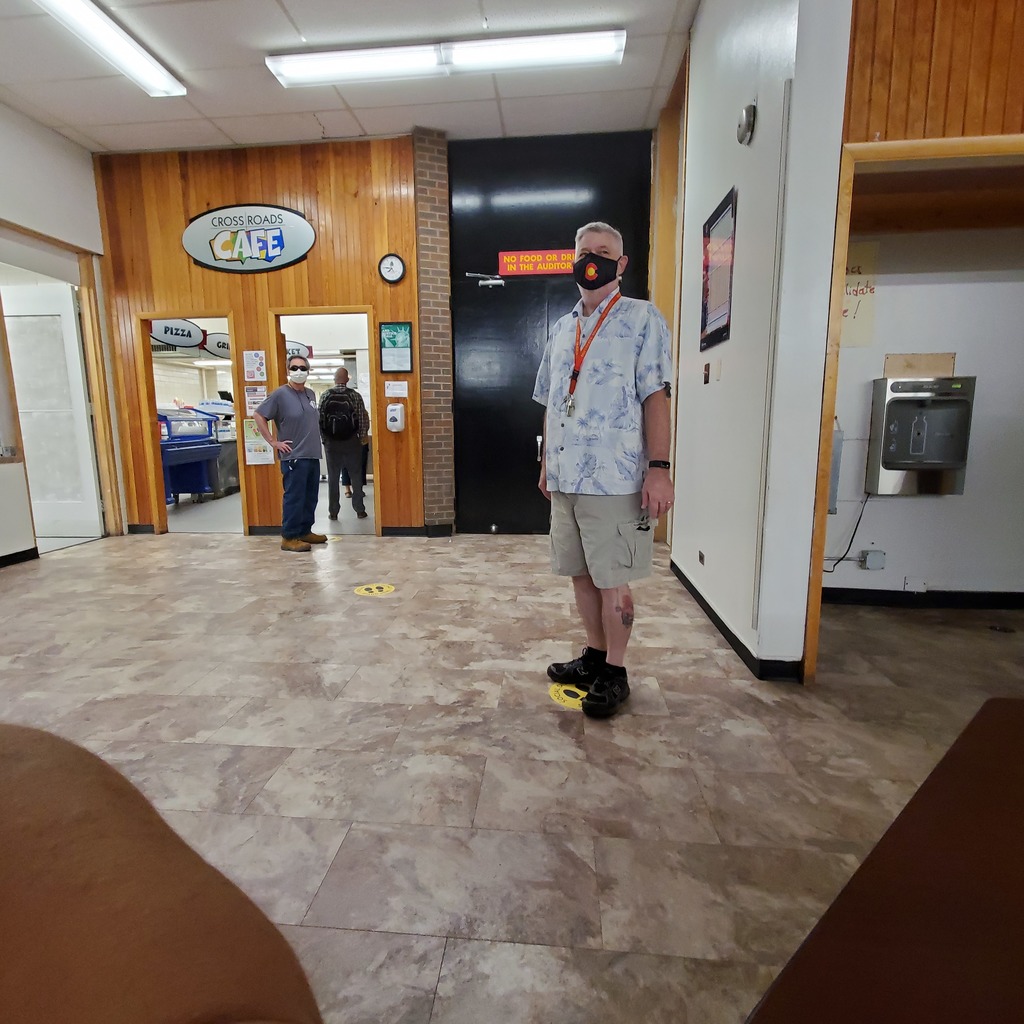 The district is about done with all of the staff meetings. We are excited to see the students!